A Look Back at Brilliant Canadian Illustrator Sheilah Beckett (1913-2013)
As I was digging through all the content I've researched and written on behalf of my MFA, I was overjoyed to find this illustration history slide deck I did in 2017 featuring accomplished Canadian illustrator Sheilah Beckett (1913-2013).
A talented, self-taught illustrator, Beckett was the FIRST woman to join the
Charles E. Cooper Studio
— the preeminent commercial art studio of mid-twentieth-century America
An extremely talented illustrator
As you'll see in the following slides, Beckett is an extremely talented illustrator who had a preference for illustrating children's books and greeting cards, something I aspire to myself in the coming years. Her work is expansive and given her talent and skill, it's no wonder Beckett was such a successful illustrator.
I hope you've enjoyed these slides featuring Beckett's life and work. I also have slides on American illustrator Charlotte Harding, in case you're interested.
Feel free to share any comments or to forward the slides on this post with the illustration enthusiast in your life!
Thanks for reading,
Explore the art of illustration with me.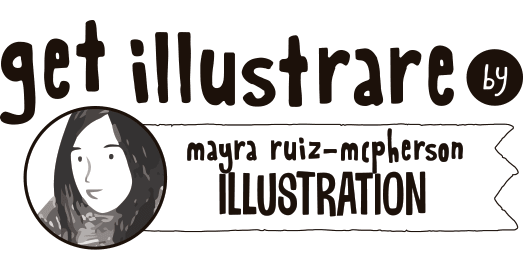 Receive illustration, surface pattern & other creative insights.
(My licensed products line is coming soon, stay tuned!)
Latest posts by Mayra Ruiz-McPherson
(see all)