Doodle Art Collection: Volume 3
This Doodle Art Collection: Volume 3 showcases a partial collection of my still life composition thumbnails, which I created using charcoal on newsprint paper for one of my Illustration MFA assignments to be drawn in chiaroscuro.
Each thumbnail displays a composition idea using at last three everyday household items.
More info
I hope you've enjoyed my Doodle Art Collection Volume 3.
Here are Volume 2 and Volume 1 links, in case you're interested.
And I'll see you again for Volume 4!
Thanks for reading,
Explore the art of illustration with me.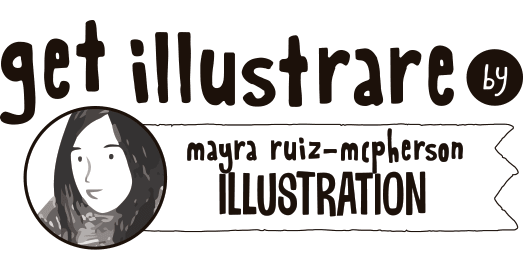 Receive illustration, surface pattern & other creative insights.
(My licensed products line is coming soon, stay tuned!)
Latest posts by Mayra Ruiz-McPherson
(see all)